AIMST Indian Student Movement (AISM) proudly presents the Holi Festival – Burst of colours on 18 May 2016 4.00 PM until 9.00 PM at AIMST University.
Holi is an ancient Hindu religious festival, known as the festival of colours or the festival of love. It's celebrated all over India and now around the world, and is all about partying and enjoyment. Revellers hurl brightly coloured, perfumed powders, and water at one another – and anyone is considered fair game regardless of gender, caste, class or age.
It is a fun filled festival and it has influenced many other cultures as well. Holi is celebrated all over the world among all the races.
All races are most welcome to our h0Li fIeStA 2k16 on 18th may 2016, Lets get holified together !! Grab your tickets as soon as possible !! Its gonna be worth it for sure !!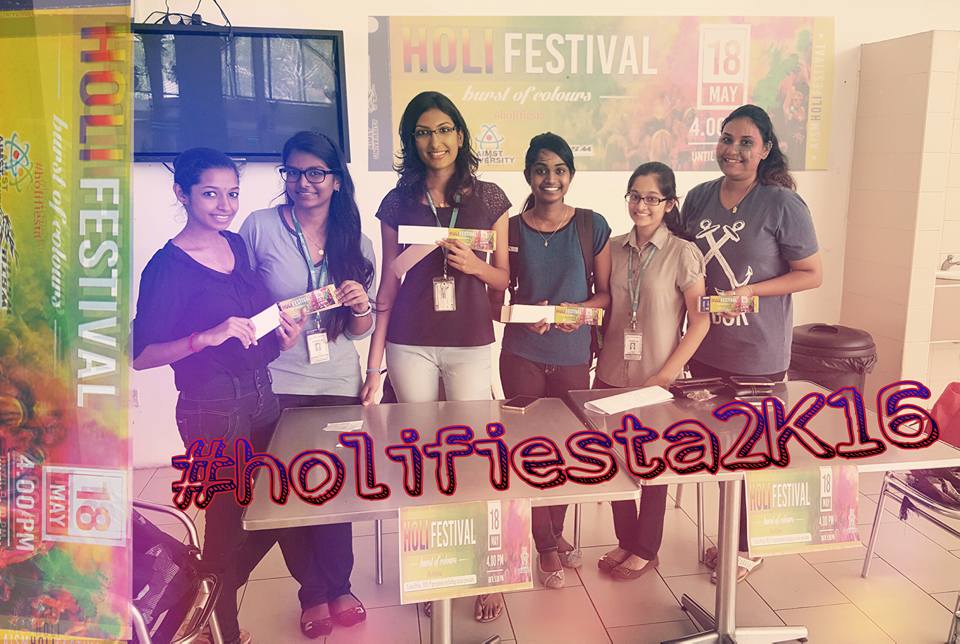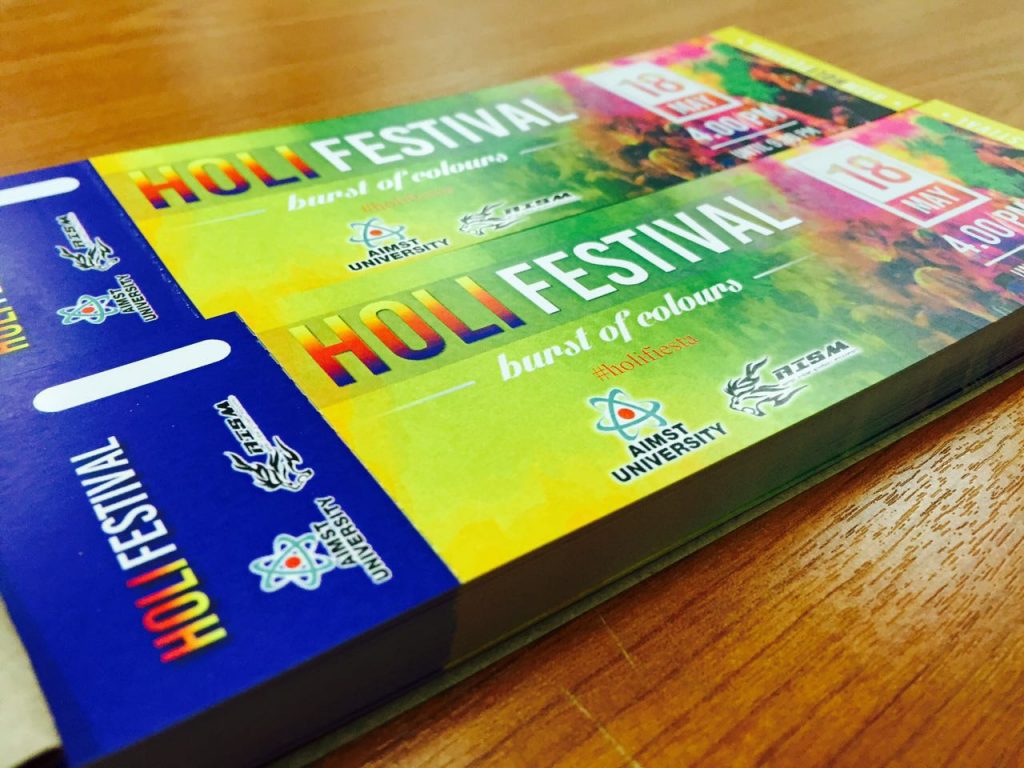 The tickets for Holi festival have arrived, It's just RM15 including colour powders. Colour powders will be distributed on the day of event.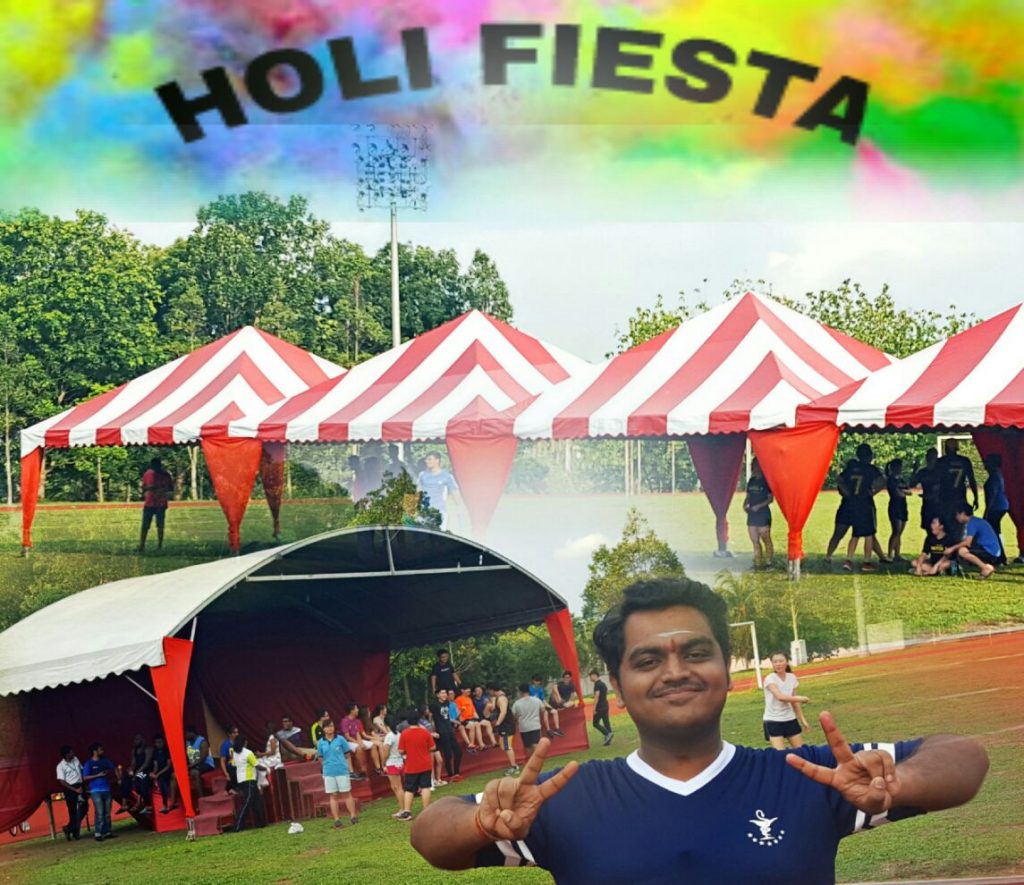 Source: https://www.facebook.com/AimStHolii/