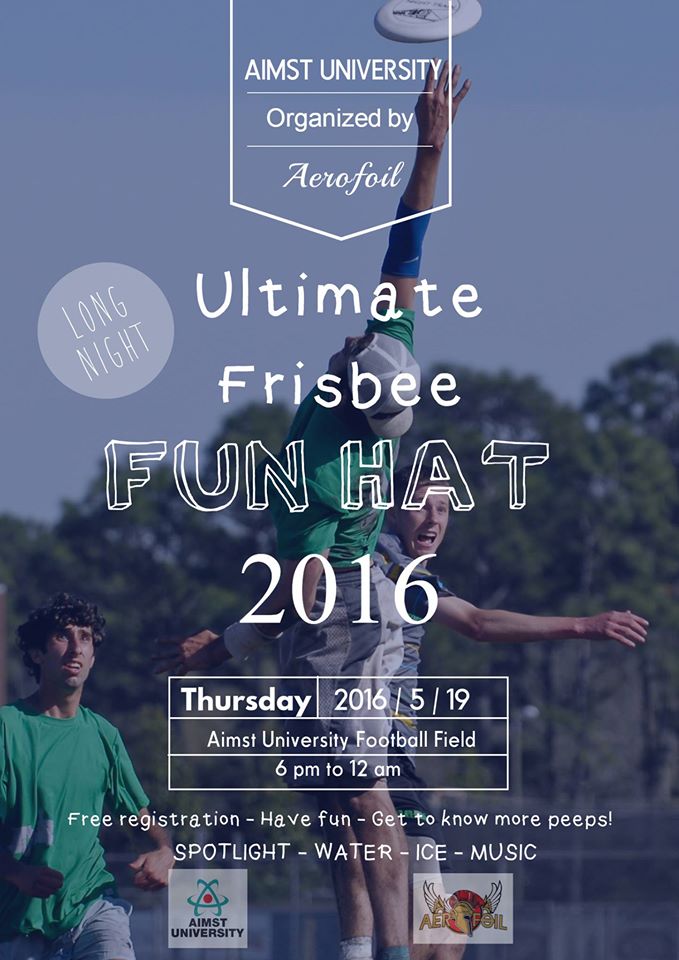 Hey guys.. Im glad to present you all the first time ever Ultimate Frisbee HAT organized by our frisbee club on 19 May 2016.
You might wondering what is a HAT. A Hat tournaments are common in the ultimate circuit. At these tournaments players join individually rather than as a team. The tournament organizers form teams by randomly taking the names of the participants. You might think that you havent play long enough to join.. BUT DON WORRY!!!!.. ALL IS JUST ABOUT HAVE FUN TOGETHER AND GET TO KNOW MORE PEOPLE FROM OTHERS FACULTY…
Those who had came for few time i would love to invite you all to join us in this Hat tournament.. And its from evening until 12 midnight. we will have spotlight all day so you don't need to worry will get sunburn..Come come come plsssss… haha!!
Feel free to ask any friend from others faculty to join too!!And its open to everyone in AIMST..
Source: AIMST Ultimate (Aerofoil) Facebook Page
Credits: Keat Kiang Wong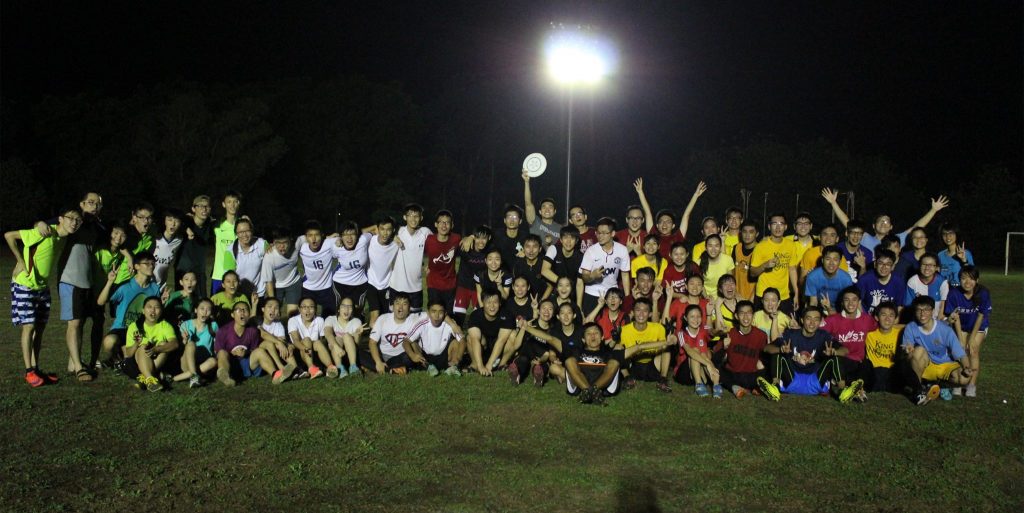 Thank you for your participation and contributions to the Aimst Fun Hat. Aerofoil Members would like to thank everyone who attended Aimst Fun Hat and who helped to make this Hat such a hug success! We would also very welcome any feedback on the programme and organization so that the next hat or tournament may be even better.
Keep this memories in your mind, what we shout together, what we laugh together, why we stand together. Keep the spirit up, never give up easily, and keep moving on, and that's what we called Ultimate Spirit.
Hip Hip HORRAY!!!!!!!!!!!!!!!
Source: AIMST Ultimate (Aerofoil) Facebook Page
Credits: Daniel Yong