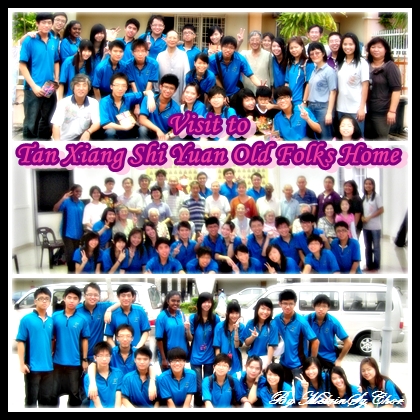 Objective :
To show care and passion to the elderly in the old folks home.
To expose members to the plight that is faced by some of the members in the community to induce their heart of serving.
To create closer bonds among members and the old folks and among members who themselves have participated.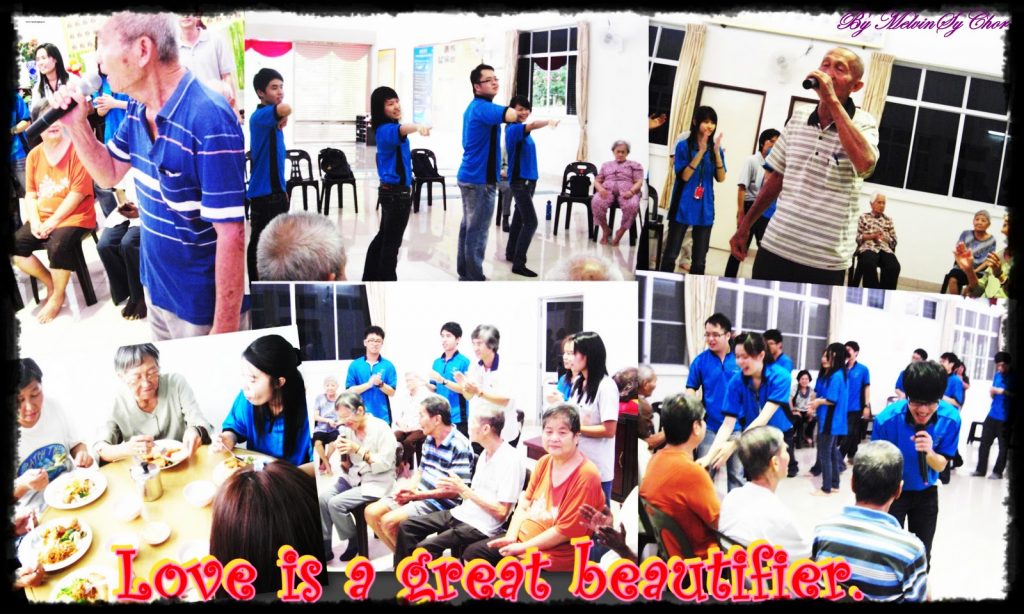 5th December is the official Leo Day which will be celebrated by Leo Clubs all around the world. As Leo Club of AIMST University (Omega) is just newly formed, we feel that it is essential for us to get back to the basic, that is, to serve and contribute back to the community. In parallel to this aim, we have chosen to visit the Tan Xiang Shi Yuan Old Folks Home in Sungai Petani, Kedah in conjunction with the celebration.
The event started at 8.45 am, where all members gather at the cafeteria to have a light breakfast before departure. A few selected member begin loading the provision collected to be donated to the old folk's home to the vehicles. After that, the delegation departed from AIMST University at 9.30 a.m. With a journey of 30 minutes, we arrive at the destination.
---
---
The first activity was a brief introduction regarding the background of the old folk's home by the person in charge of running it. After that all members who were present were given a tour around the compound of the old folks home.
At 11.00 am, all the citizen of the old folk's home were gathered at the great hall where a brief speech were given, follow by fellowship between the Leos and the old folks. A few performances were prepared by the club members. Interestingly, some of the old folks have even joined in when the Leos are actually performing.
Lunch was held at 12.15pm, where the members were able to have their lunch together with the old folks who were present at that time. After lunch, it marks the end of the trip to the old folk's home. Before we bid farewell to the old folks, a group photos of the members present on that day with the old folks.
Remark from Organizing Chairperson :
The project has achieved a great success in terms of creating the bonds between members and the old folks. It is just so warm to get to see them interacting with each other as if they were close friends although they have just meet up each other for the first time. Hopefully, in the near future, more such events can be prepared and more members will be able to join in.
Reported by,
Leo Justin Teh

---
---
Visit To Old Folks Home committee :
Organizing Chairperson:
Assistant Chairperson:
Secretary:
Assistant Secretary:

Leo HuiYing Lai
Leo Kevin Victor
Leo Justin Teh

Treasurer:
Leo GuanTatt Lim
Donation Team:

Leo YinJoe Ong
Leo WeiLean Lian
Leo WeeChee Tan
Leo LiSong Ching

Activity planner:

Leo ShengFei Wong
Leo YeanChen Lai
Leo YiMei Ching
Leo XinYin Soo
Leo ShuJing Ee
Leo Valene WenYing Tan
Leo YeanWen Ooi
"In family life, love is the oil that eases friction, the cement that binds closer together, and the music that brings harmony."
-Eva Burrows
---