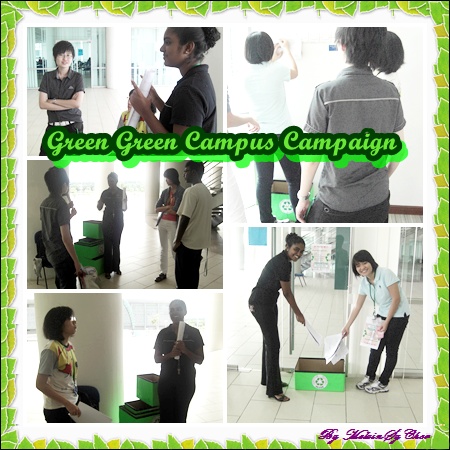 Objective :
To instill recycling conscious among students of AIMST university
To raise funds for the club.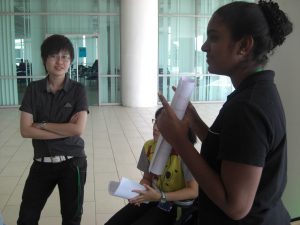 The committee for the project is formed and assignment of jobs (prepare and decorate boxes) to each member of the project is carried out on the 15th of October 2010.
The proposal is sent and approved by IT and AV Department, Library, and Student Affairs Division of AIMST University respectively. It was such good news to all the team member's that they have a broad smile on their face for the remaining of the day.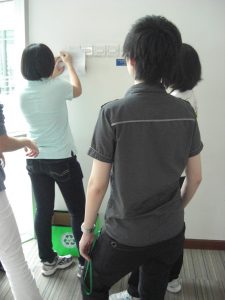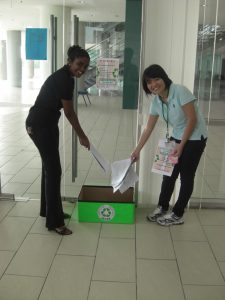 On the grand day, 26 November 2010, our recycling project officially kicked off. Boxes are placed in strategic places which are able to attract the crowd's attention. They are respectively 1 in Cyber Centre, 1 in Study Area, 1 in Library F1, 1 in Library F2, and 1 in library F3.
Every project needs promotion, don't you agree? Thus, we are targeting to promote this particular project to AIMST University's MBBS Batch 15 and Batch 16. Proudly to say, we are able to achieve that feat in 30 November 2010 (Batch 15) and 1 December 2010 (Batch 16) by promoting the project in the lecture hall. The responses given were quite positive.
For the following time, on every successive Friday during 4.00p.m., the recycling materials (mostly papers) will be collected and placed in the orientation hall.
---
---
Remark from Organizing Chairperson :
The project has just been started and we have done our first collection of the papers and the responses from the AIMSTers are not up to the target that I am aiming for yet. More measures will be taken to improvise on the project. We have received a number of suggestions on how to improvise the project. We will try to work on the suggestions. I believe that we will be able to recruit more students to participate in this project and make it a success.
Reported by,
Leo Kobbiga Nivaarani Mariappan
Green Green Campus committee :
Organizing Chairperson:
Leo Kobbiga Nivaarani Mariappan
Assistant Organizing Chairperson:
Leo SookMin Yong
Secretary:
Leo WanJing Ooi
Assistant Secretary:
Leo WeeChee Tan
Treasurer:
Leo Celyn FuiKiun Choong
Assistant Treasurer:
Leo YunYan Lee
Designing & Operation Team:
Leo Surintheran Kumar A/L Tamilchelvan
Leo YunYan Lee
"Just by being out you're doing your part. It's like recycling. You're doing your part for the environment if you recycle; you're doing your part for the gay movement if you're out."
– Martina Navratilova
---