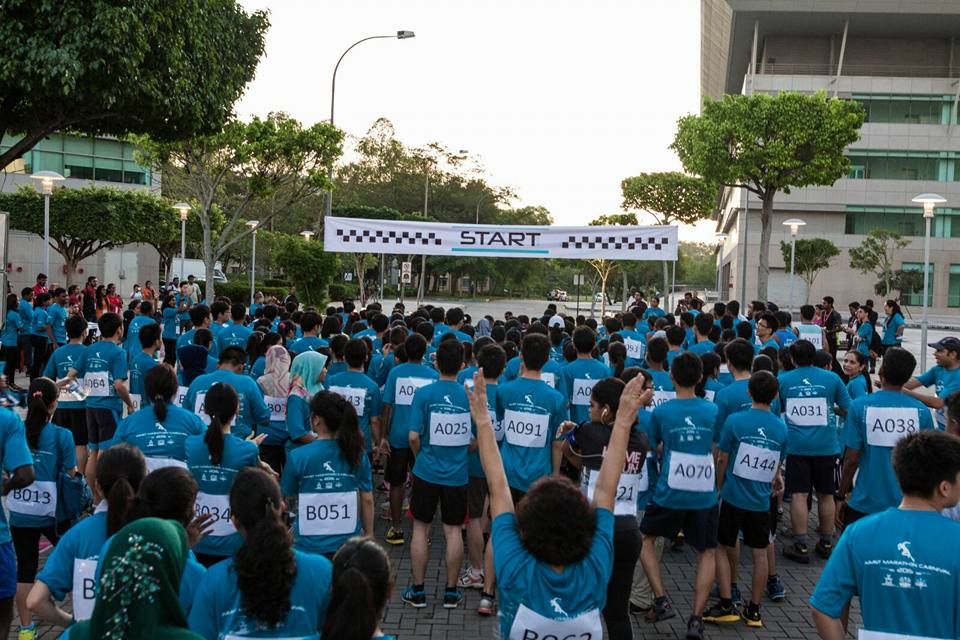 Greetings people,
MedSA-SMMAMS Carnival 2015 was a 10km Run which was participated by 381 people, organized by Medical Students Association of AIMST University in collaboration with Society of MMA Medical Students on the 12th December 2015 at AIMST University.
The event was joined by students, staffs and public, age group ranges from 4 years old up to 60 years old. We had 2 categories, Men's Open and Women's Open. We flagged off from AIMST University at 7.15am, and most people completed the run by 9.00am.
Together with the run we also had other activities such as blood donation, organ donation, food fair, games and martial arts performances.
The event was officiated by YB Dato' Dr. Leong Yong Kong, EXCO of Kedah State at 9.30am. Together with him the opening ceremony was joined by Prof. Dr. M. Ravichandran, Chief Executive & Vice-Chancellor, Dr. Nesamani, Treasurer of MMA Kedah.
We had extremely good comments from the VIPs and participants regarding the event.
From the start, the registration, start point, checkpoints, first aid teams, logistics, opening ceremony and the prize giving ceremony went on very well as per planned, even though there was few flaws there and here, but nothing was obvious in the view of the audience.
And the good news is even YB Leong told our VC, to bring us into the team of Alor Setar Run, it's a full marathon if I'm not mistaken.
Thanks to all of you for bringing a great success in organizing this event. Special thanks to Adrian for giving us good designs.
See you people around. Adios amigos!~
From the president of MedSA – Arawiin Muniandy