AIMST Kendo Club
Don't miss out on this good opportunity to learn KENDO as the lessons carried out are actually FREE! There's NO payment needed for the uniform, bamboo training swords. You could buy it according to your own personal interest. Fees are only required for the training ground monthly rentals and sensei's transportation fees.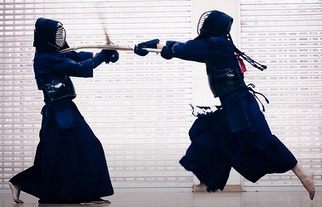 Time: after 5PM, Fridays (January 2015 onwards)
Venue: AIMST Sports Complex (to be confirmed)
Attire: comfy sports attire with slippers. Training will be done barefooted.
Language: English (90%), Japanese (10%)
Please noted that classes can only be commenced if there is a MINIMAL attendance of 15 persons for each sessions. There is no prerequisite of having a martial arts background. Any martial arts beginners are welcomed. So, spread the word and add your friends and yourselves to the AIMST Kendo Club group. Please make any queries in the AIMST Kendo Club page for easier future reference.
Arigatou gozaimasssu~~~
---
---
---