University life is not all about studying, studying and studying…
Come and join our dance classes in AIMST University itself !!!
Dance
Day and time
Fees
Dance Instructor
Belly Dance
Every Monday (5.30pm – 6.30pm)
RM30 (per month)
Ms.Xuannie
(owns a belly dance school in Lagenda Heights, performs even in other countries)
Hip Hop (kpop)
Every Monday (6.45pm – 8.15pm)
RM30 (per month)
Ms.Harris
(has about 20 years of teaching experience and is still teaching in a few studios around SP)
Dance classes will be starting in May but even if u miss the 1st class, you can still come and join us anytime you want. You will still be able to catch up, no worries.
All dance classes will be held in AIMST dance room (beside the swimming pool).
We used to have a lot of students joining our classes (belly dance – about 50 and hip hop – about 30). So, let's make it big this time too!

---
---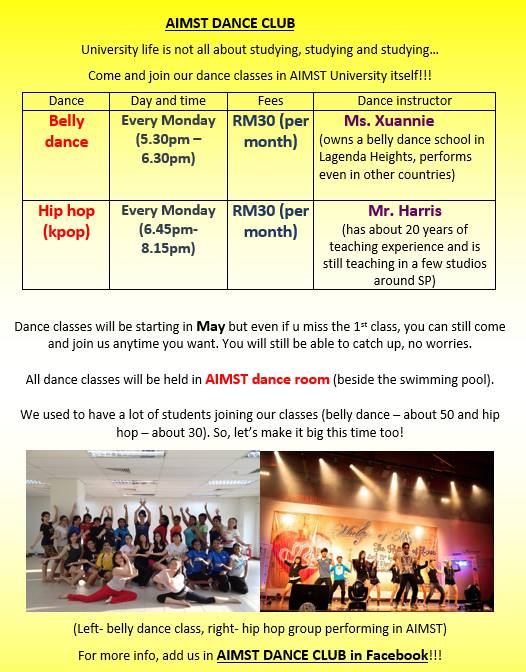 ---