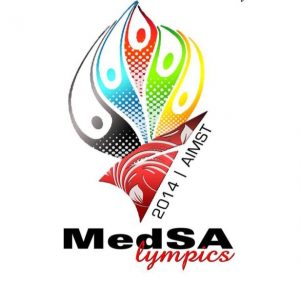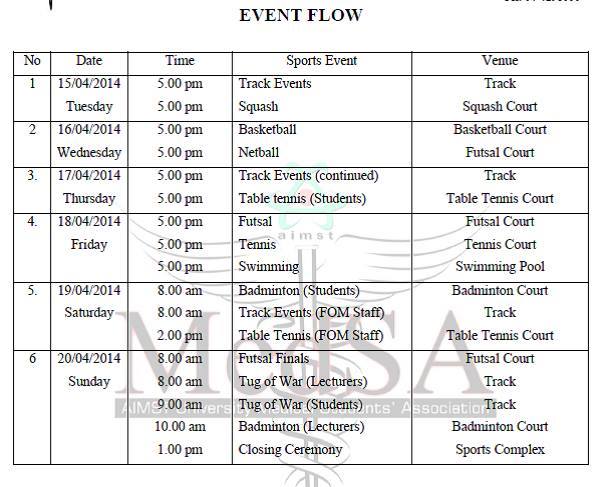 The schedule is subject to changes.
Each participant will be awarded certificate of participation
Events are subject changes depending on number of participants
Awarding of medals will depend on number of participants (bronze medals may not be awarded in cases of shortage of participants)
Closing date for registration is 13 April 2014, 5pm
Registration fees: RM 4/participant except for some events listed below.
For badminton, registration fee is RM 7/participant
For tug of war, registration fee is RM 10/team
For tennis, the registration fee is RM 5/ participant
In case the minimum quota of participation is not filled up, the event can be called off
Referees decision is final and any forms of appeal to change the decision will not be accepted.
All matters stated here are subjected to the rules and regulation of MEDSA. MEDSA reserves the right to change or modify any rules without prior notice.  Any loss of the participants including loss of belongings, health or life shall not be the liability of MEDSA. *Referee, event manager or MEDSA officials reserve the rights to change any match timings.
Any participant/ team who induce any form of fight before, during or after the event will be strictly penalized from participating in the event.
Download 1 :MedSAlympics 2014 Official Rules and regulations
Download 2 :MedSAlympics 2014 Registration Form
---
---
---