Greetings everyone,
AIMST Indian Cultural Society cordially invites everyone to join us in celebrating 4th annual AIMST Navarathiri festival celebration.
It will be a spiritual nine day prayers and a humble request to those who will be
attending the prayers,please wear traditional attire(preferably, guys with Jippa and slacks; girls with Punjabi suit) as a sign of respect for the prayers conducted.
The details are as below in the invitation ;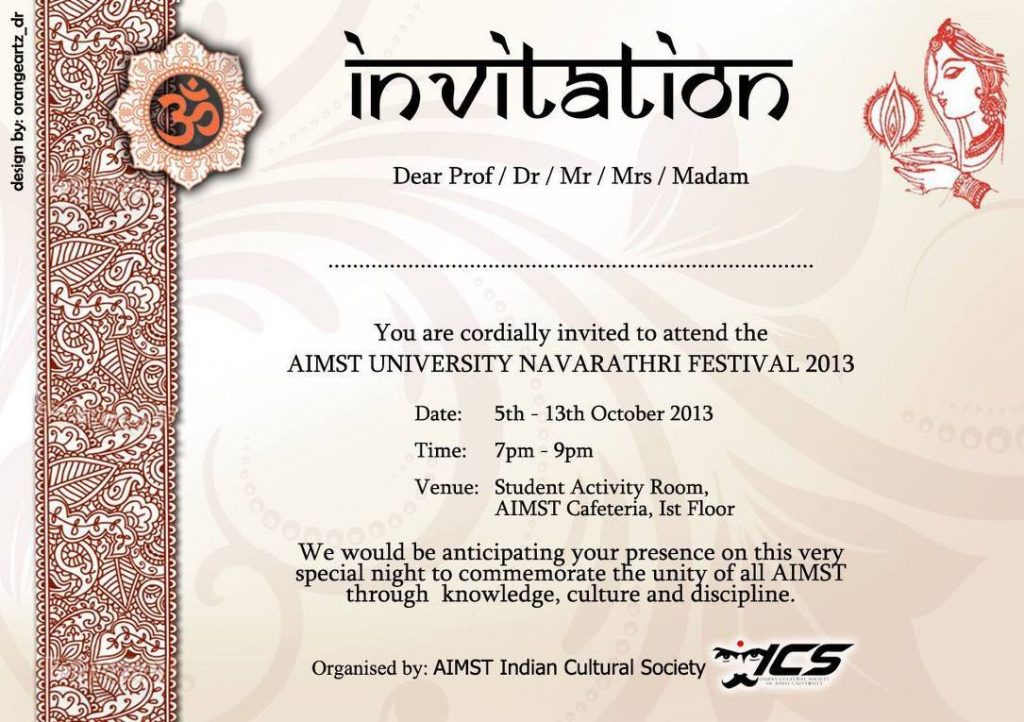 Let us together make it as a purely divine Prayers
Thanks,
AIMST INDIAN CULTURAL SOCIETY 2013/2014.