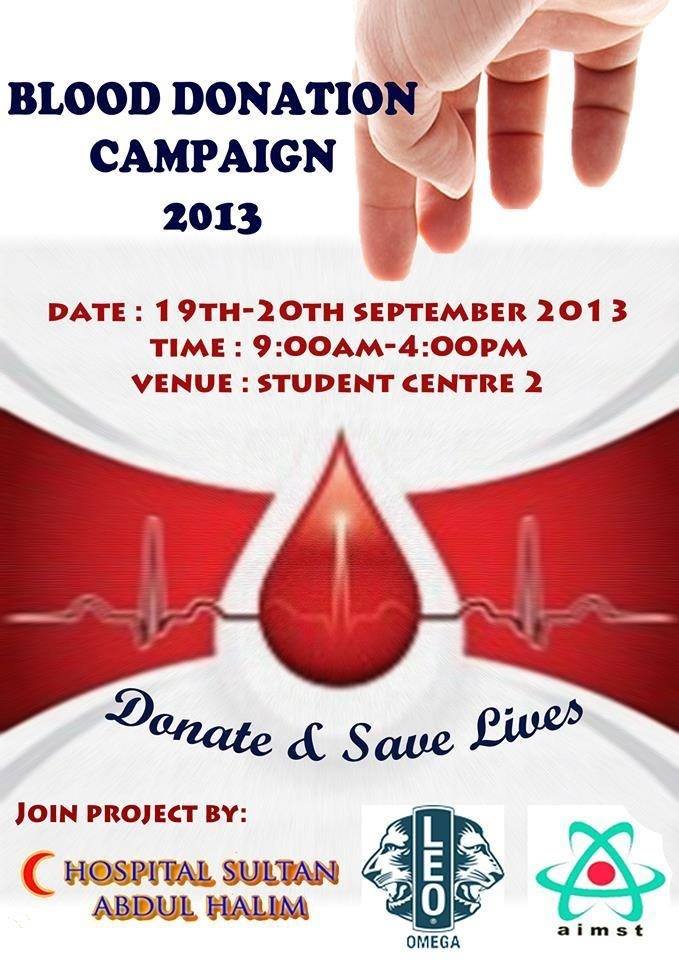 Blood Donation Campaign 2013 – Donate and Save lives.
Date:
19th and 20th September 2013
Time:
9am – 4pm
Venue:
Student Center 2 (Above the ATM)
Join Project by :
Hospital Sultan Abdul Halim
AIMST Omega Leo
AIMST University
We successfully collected 164 bags of blood.
Thanks to everyone who supported our event and together let us Donate and Save Life. ROAR!!!
Source: Aimst Omega Leo