AMSA Malaysia is proud to be the organizer for the upcoming 34th Asian Medical Students' Conference (AMSC) 2013 which will be taking place in Kuala Lumpur at 3rd of July 2013 till 10th July 2013.
The theme for it will be "The Incoming Tide of Community Medicine". In regards to the enormity of this conference, the Organizing Committees will like to take this opportunity to raise fund for the conference through T-SHIRT SELLING in all medical universities in Malaysia. Besides being able to sustain the success of this conference, through selling and wearing of this T-shirt, it can portrait the unity and strong bonding among Malaysian medical students to the international delegates.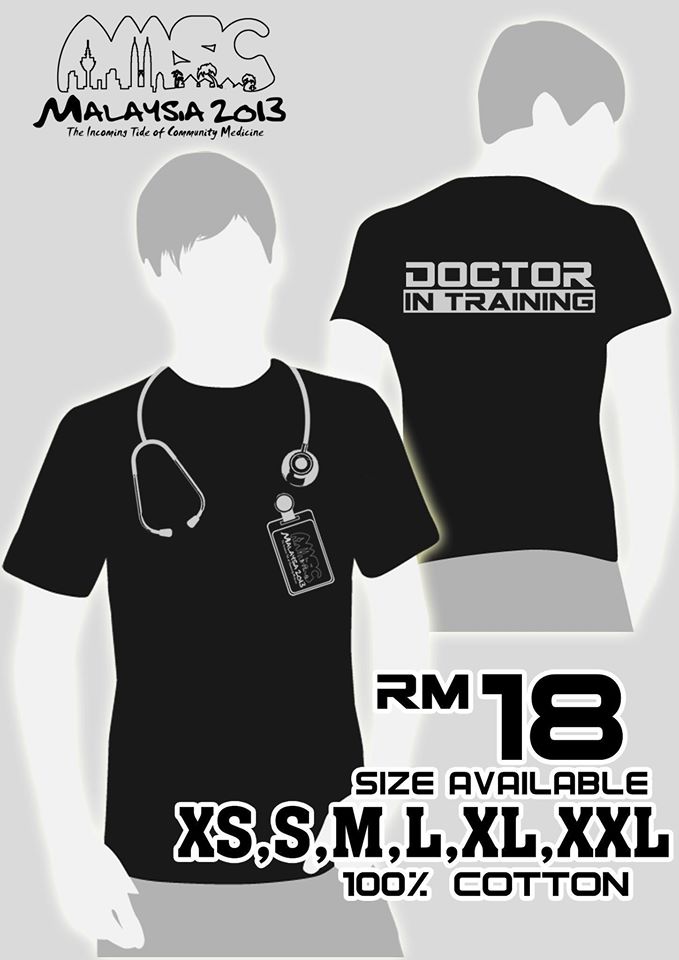 Cost of the T-shirt: RM 18
Material: 100% Cotton
Size: XS, S, M, L, XL, XXL
THEREFORE, we wish all of you who are reading this can kindly support our conference by purchasing this T-shirt and wear it when you got it! Thank you!
Thank You!
Happy Holiday!
---
---
---