Introduction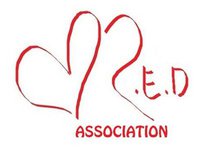 AIMST medical students through their experiences of practical encounters at the local hospitals have come to realized that there is an urgent need to help the needy and under-priviledged patients who have post-hospital needs.
R.E.D Association will be used to start a rolling fund from which such patients can benefit. And we believe that Such an association in medical university is a first in Malaysia.
Thus, R.E.D Association (Reach out, Embrace, Deliver) founded by AIMST University medical students was launched in 21st April 2011.
Mission
Raise funds to help the less fortunate patients from selected hospitals that are unable to secure funds from any other sources.
To be compassionate to the needy.
To make R.E.D an active association.
Vision
We hope to cultivate R.E.D spirit to other medical colleges and hope to collaborate with them.
We hope to extend our help nationwide.
To unite all medical students in the country for this noble course.
---
---
Music of Hope Charity Night
In conjunction of launching of R.E.D Association, MBBS students have had put up a wonderful show packed with performances.
The show was a great success with an attendance of more than 1000 guests.
Profit from the evening was RM24,186.70
---