To all hostellers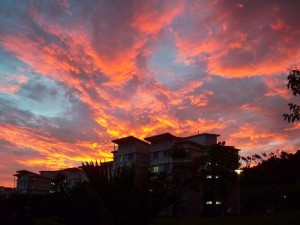 Emergency Case After Office Hours
Hostellers accompanying patients to the hospital are reminded:-
1. Only a maximum of two (2) friends may accompanying students
2. These 2 accompanying students must return to AIMST as and when the vehicle is ready to return. Accompanying students who stay behind have to find their own way back to the University.
3. Students wishing to accompany the patient must fill in the form available at the Warden's Office.
4. Patients discharged from the hospital should make their own arrangements for transport back to AIMST especially on weekends.
5. Patients admitted to Pantai Hospital must pay RM200/= deposit at the hospital.
6. Patients should have their valid Health Card with them.
7. Patients are only allowed to be upgraded to a room of their choice at their expenses.
By Student Affairs Division.
(Source: Hostellers Notice Board.)
---