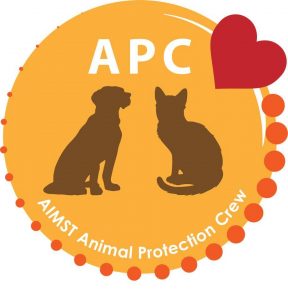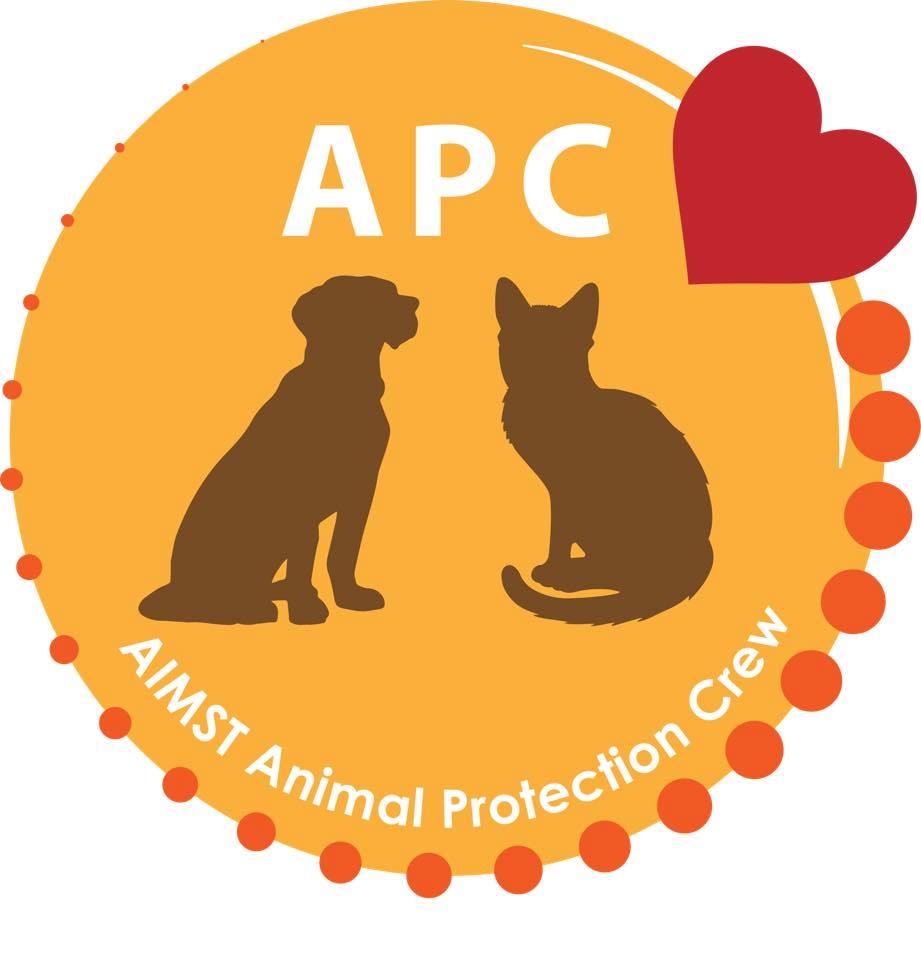 Our club is a humanitarian support to help the strays (dogs & cats) in AIMST University campus. It allows students who love animals to work together as a team to take care of the strays, as well as solving current stray issues in AIMST.
Objectives
To control the population of strays (dogs & cats) in AIMST University.
To adopt a "Caring society" in our campus when people and animals can live harmoniously.
To bring together all NGOs and independent rescuers to promote their efforts in publicizing plight of strays.
Organize fund raising activities and projects to save strays.
To raise awareness among the students in AIMST University.
To create a more hygienic environment for the students.
Set up a mini feeding stations.
To provide appropriate care and treatment to the strays in campus.
Committee List
Advisor : Dr. Munandy Alagar
President : Brenda Poh Jia Wen
Vice President :
1) Choo Pui Pui
2) San Boon Jian
Secretary : Rachel Ng Sue Lyn
Vice Secretary : Kreshaa A/P Mathivanan
Treasurer : Tan Xin Yuan
Vice Treasurer : Ronold Lim
Community Event Manager : Gordon Yeoh
Activity Team : Pearly Ho
Fundraising Team : Teoh Hooi Si
IT & Publicity : Shreen A/P Sandanasamy
Logistic : Dijen Nambiar
Food Manager : Low Wil Shen
Auditor : Cheryl Ooi Yeng Nee