Dear students of AIMST University,
Students studying in the study area and library are now prohibited from bringing food into the study area and the library. "Bookings" by leaving behind personal belongings e.g books,bags,laptops and etc are also not allowed and your items can be shifted by other students.
AUSC and AIMST University Management does not take any responsibility over any loss of belongings that have been shifted. Uncollected belongings will be disposed of every fortnight on Wednesdays. The items that have been disposed cannot be claimed back again.
The first collection of left behind belongings will be conducted on the 23rd of March 2016. Take note. Thank you.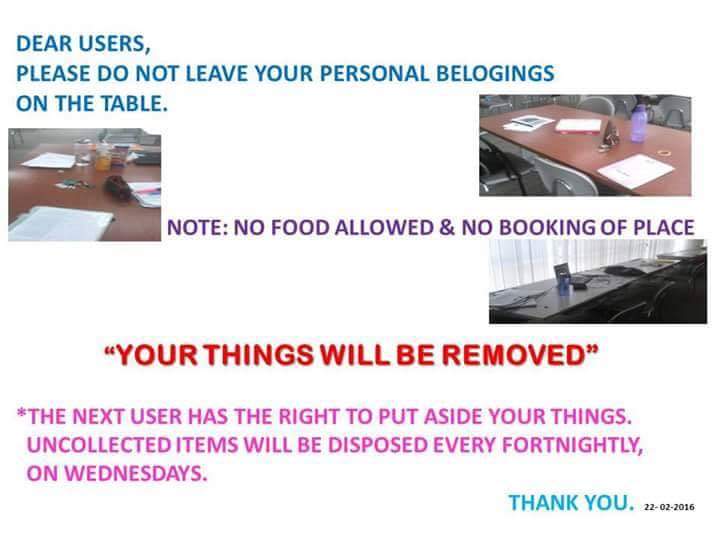 ---
---
---