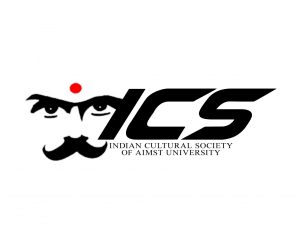 Introduction
The Indian Cultural Society (ICS) of AIMST University, Kedah was first established on November 2011. Prof. Dr. K.R.Sethuraman acts as the patron of this society. Mr.Raguraman took the privilege of being the advisor, whereas its first president was Mr.Sivakumaran. He was a milestone in AIMST ICS history as he took the first initiative in forming this society.
In March 2013, the leadership responsibility of the board was then passed on to Mr.Manivaasan Pannirselvam as the Honorary President of the society. ICS has come around successfully with of about 600 members(2013) and this number is expected to increase from year to year. ICS membership is open as it practices the etiquette of peace and harmony. Till March 2014, it has reached a great set of achievements through many social, welfare and cultural programs that can be certainly proud off.
From March 2014 till December 2015, the Honorary President of the society is Mr.Khirthikanthan Thambracelvam under the guidance of the Advisor, Mr. Uvaraja Arjunan. Under the precious board, the number of members increased to about 800 students showing remarkable support from all students towards this society. Many grand events were done by this board including Navarathiri 2014/15 and also NAKSHATRA 2015.
The current President of AIMST Indian Cultural Society is Ms. Mahalakshmi Rajoo. The current board uphold its mission and objective in providing the best for all Indians in AIMST University.
Objective
The entire committee of the Indian Cultural Society moves with the spirit of fulfilling certain objectives which are as per stated below;
To nurture the spirit of working together cooperatively as one big family.
To provide the members with good exposure on aspects of leadership qualities.
To establish the image of the Indian Cultural Society altogether in high profile of AIMST University.
To rekindle the spirit and culture of Indian's among the AIMST University students.
To introduce and share the unique and versatile Indian culture and to portray the unity among Malaysians through culture.
To cultivate high moral and good discipline in AIMST University students via culture.
---
---
Community Responsibilities
All members recognize that they are part of the AIMST University community, and that as such, they are subject to the rules and regulations set forth in the current student handbook. As students, members realize that they represent the University at any time they are involved in official organization functions on or off campus, and agree to do so in a responsible manner. Furthermore, all members stress that the organization does not and will not participate in hazing activities.
---