Carlos Toshio Narciso Fujiki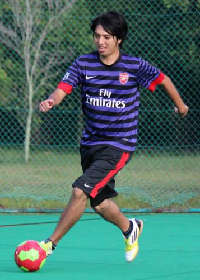 Nationality: Peru
Programme: Foundation in Business
Enrolled: 2014-2015
My name is Carlos, from Japan. I came to AIMST University on April 2014, to study business programme in English. I am from Japan, but my nationality is Peruvian. I am a mix of Japanese and Peruvian. So I am quite different.
Malaysian are very kind to me. And they are also very kind to all other international students.
I have been staying here for 11 months now and I have experienced so many things that I could not imagine. Malaysia is a multiracial country. I can see Malays, Chinese, and Indians in the university. It is great that I can experience each cultures.
Actually, it was tough to get used to live in Malaysia. But now I am very happy to be here because I learned so many things and I am still learning new things every day. AIMST University is very good place to study and also to experience so many things. I will go back to Japan this April. I will never forget my study abroad life in AIMST University.
---
Koroma Doris Ramatu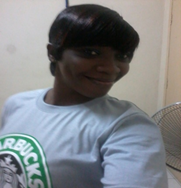 Nationality: Sierraleonean
Programme: Diploma In Physiotherapy
Enrolled: 2014-2016
Pursuing my Diploma in Physiotherapy course at AIMST University has given me a new learning experience. Getting to know new friends from different backgrounds is making me more open-minded. It is like discovering a new world full of pleasant surprises. The spirit of co-operation and competitive environment on campus encourages us to interact, brainstorm and accomplish. We are also motivated to develop better skills in this field.
AIMST University is staffed with dedicated lecturers who inspire us to achieve great things in life. The teaching methods and practical's are of high quality. We have chances to gain more experience at Government Hospitals as well as Private Hospitals.
It is the right place to make dreams come true. I'm sure to further my studies in future. I also would like to thank my Program Coordinator, Lecturers, Tutors and staffs of AIMST University. I love the environment here where everything you can get it in the university itself. My advice is just stay in the university as it has everything you need. THANK YOU.
---
Ibrahima Sory Keita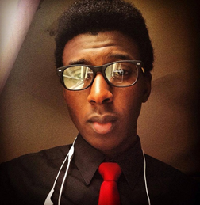 Nationality: Guinea
Programme: Foundation in science leading to engineering
Enrolled: 2014-2015
Wow Time flies! Exactly 5 weeks to go, I can't even imagine that I will be finishing foundation in AIMST University . University life is very different from people to people. Almost a year, it's amazing how University life can change a person's characteristic so much. Throughout this year, I have gained lots in different aspects in AIMST University and I am glad to share my university life.
One of the most valuable that I got in this university is a group of good friends. When I first joined AIMST, I thought making friends would be hard due to the diversity of cultures I was being exposed to but I was wrong. From the first day of class I could already mix with a bunch of classmates who were excited to know about the timid foreigner who comes from very far which was all I was wished for so I can rapidly extend my circle of friends.
I was new in Malaysia so eventually I also had a lot of questions in mind about this beautiful country.
AIMST University offered me a chance to have a global exposure. The teaching quality is pretty impressive and the campus facilities even more. I have recently won a medal (2nd runner up) in the AFSAlimpic basketball competition, my first time to ever win a medal, the feeling was unexplainable.
AIMST University has helped me to grow considerably as man but also as student with ambition, I have gained a lot of knowledge and theories and I look forward to keep on learning as much as possible so I can apply them in my job later.
---
Aliyu Bello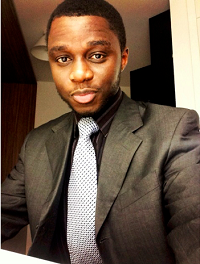 Nationality: Nigerian
Programme: BSc. (Hons.) Management Information Systems
Enrolled: 2009-2013
My time at AIMST University has been nothing but amazing to say the least which is all thanks to the caring lecturers, staffs and fantastic friends that have made it a memorable one for me. University is a place you find out who you really are, what you want to be in the future. AIMST has certainly helped me do that. Not only on the aspects of academics but socially. I can look back today and see how better I am with a clear margin how AIMST has helped me be a better person. At AIMST you are taught skills that get you set and ready for workplace, Skills that are not only important in workplace but in dealing with every day challenges.
My sincere thanks goes out to the University management, faculty staffs especially my mentor and the non-academic staffs of the University for making me feel at home and also making the whole learning experience worthwhile. If I could do it all over again, I'll still choose AIMST University to do my Bachelors degree. I recommend this University to anyone seeking a good institution that'll help give him/her an edge in the fast changing business and technological world and competitive labor market young graduates are facing today.
Evans Rodney Marlon M'Vouma Otha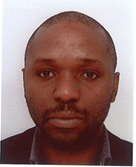 Nationality: Gabon
Programme: BSc Biotechnology
Enrolled: 2013-2016
I am currently following a Biotechnology bachelor degree, did my entire high school back in France. I have a scientific baccalaureate. I decided to enroll in a biotechnology program because originally from a developing country i believe we do need it in order to be a part of the development of Gabon since biotechnology gives you knowledge in the medical, agricultural and other field. I am enjoying my program first of all because the education provided is high quality.
The whole AIMST staff is really encouraging, helping and determined to account me as a successful student. The lecturers especially are really skilled to make you interested into your program. We do not miss any information and can go deeper on any topic studied on demand. We are also provided with a library, a computer room, besides that the accommodations are really nice. We are provided with much option of rooms that range from multiple room to single room, free Wifi and there is a high security inside the campus and there is a large choice of food such as Malay Indian or Chinese food. The environment is dedicated for studies only and we can also enjoy the sports complex with a Olympic size swimming pool different court such as tennis football and basketball an ATM machine a few restaurant and grocery store, a clinic and free dental care. Some cultural event and trip away are programmed every year.
It is a multiracial community of student that study in AIMST which allow discovery of foreign culture exchange program also thanks to this I had the chance to interact with Japanese students. It is located a few minute away by drive from Sungai Petani, Kedah. Beside that the presences of lecturer motivates even more to focus in classes. For International students like us, we have the omnipresence of an international student officer that is 24 hours available for any purpose kind of a mentor.
I believe AIMST is the place to be when you really want to become someone.
---
Larry Kurai Mlambo

Nationality: Zimbabwe
Programme: BSc Biotechnology
Enrolled: 2014-2017
I am currently a first year BSc (Hons) in Biotechnology student. The choice of coming to Malaysia particularly was intrigued with the way the country's diverse structure and the fusion of culture. Eager to learn and explore I have managed to find what I would say it's a milestone of achievement in what I had expected. With what I wanted to pursue in life AIMST University provided the basis of where I would put my foundation in future prospects. I moved to Malaysia in July 2014 and began studying with AIMST the moment that I arrived.
For the time that I have studied here I have managed to learn a lot of stuff and it has contributed a lot compared to the knowledge that I had before I came. Priority always goes to studies and I would say that the lecturers and the students are very cooperative and friendly. The lecturers have been so kind and understanding, always wanting to give me the best opportunity of excelling. This has meant a great deal to me and helped me to make it through my first semester feeling supported, but capable and competent in my own right..The lectures are lively, engaging and their knowledge is tremendous. The learning environment is wonderful and all the facilities ensure that the process is enjoyable. The spheres of development are endless due to the fusion of both theory and practical approach.
The library harbors a lot of resources ranging from all the textbooks for each course as well as daily newspapers to get in touch with the latest news in the world. The Wi-Fi also forms a bridge to the outside world and for reference.
Outside of the box I have managed to engage in work internship at the International office were I have gained experience not related to my field of study but it has made a huge change and experience wise it has changed my mindset to how work is done. The association with typical work conditions made me interact with different people.
Education comes in different forms and this goes to the extra curriculum activities offered by the University which also bring growth. The exposure has brought a tremendous effect on aspects that I can relate to in the future and I anticipate more to my time here at AIMST University so that I can make a better difference to the world.
---
Dennis Richard Munuo

Nationality: Tanzania
Programme: BSc (Hons) in Management Information System
Enrolled: 2013 – 2017
I am an undergraduate currently pursuing a bachelor degree in Management Information Systems.I have stayed in campus for a wonderful 700 days and everyday was as exciting as the first. In AIMST University you get to meet goal oriented staff with a very friendly approach to learning, learning has never been so approachable. The staff employs hands on methods in making sure you are as comfortable as possible. This is the first time in my academic life I get to live like kings, it's a lifetime experience.
The welcoming hands of my colleagues are another aspect that colour my experience. My colleagues will greet you with a soft smile and make you feel welcomed. They will try to involve you in daily activities and interest you in other things that might peek your interests. My colleagues are the secret ingredient to the colourful cocktail that is AIMST community.
The geographic location is another influence to a memorable experience. The green atmosphere that stimulates an intellectual mind, a close contact with nature, the sound of a bird waking you up in the morning, the night's swift breeze while reading a book. AIMST is paradise.
---
Ali Shakeela Amina Ibrahim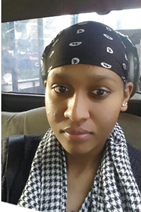 Nationality: Kenyan
Programme: BSc Biotechnology
Enrolled: 2012– 2015
I joined AIMST University in September 2012 as a Biotechnology student. Being an international student from a different continent and most definitely very different culture, I had a lot to learn. The learning experience accompanied by many other experiences has been an amazing journey for me. Getting to try the different exotic dishes of Malaysia was my favorite. AIMST as a whole provides a very conducive study environment with a wide range facilities and resources. Other than that, the diversity in culture among the locals is quite fascinating. Not only have I enjoyed my stay in AIMST so far, but I also learnt a lot and made many memories.
---
Tamim Sawas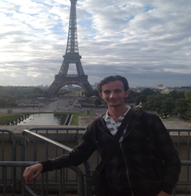 Nationality: Syria
Programme: M.Sc. Medical Biochemistry
Enrolled: 2012-2013
To study at AIMST University is to have all the opportunities around you in one place. To be able to do your lab works at any time, midnight or even in early morning without any distractions. The labs are well equipped with all required materials.
I still remember the lovely nights and days I spent in the lab working on my Master Project trying to achieve my goals successfully. I found the life style at AIMST University so amazing, and the environment there so attractive. Comfortable hostel, super served cafeteria and market, helped me to enjoy every moment in my life at AIMST. I really miss my workout in AIMSTs gym and swimming in an internationally standard-size swimming pool.
As International student, I had the curiosity the explore the amazing nature and places in Malaysia, the most beautiful country I have ever seen, Penang and Langkawi islands weren't so far to go. International students office was always opened for us, and always ready to give a hand. The library is so big and organized one, with three stories library I was able to found all the required books for my research. At the end I would really like to say; that I really miss every single moment I spent at AIMST University.
---
Sara Zafar
Nationality: Pakistan
Programme: B.S.c (Hons) Finance and Management
Enrolled: 2011-2015
My journey at Aimst University has been quite an interesting one. There are many factors that brought me to AIMST, among them, the opportunity to study my course from a different perspective. Over the past three years, I have had the opportunity to work with such beautiful individuals from many different parts the world. As an international student from Pakistan, I have valued the opportunity to study in such a rich and diverse environment. AIMST University gave me the opportunity to study a semester in Bordeaux, France. And to do my industrial training in AIMST finance department.
When I first came to Aimst, I was alone and scared to even talk to people, and now three years later I have the confidence to not only make new friends but also to live alone and make it on my own for 4 months in a country like France. AIMST has given me the courage and strength to face the world.
I'm very grateful to AIMST University. I met a lot of inspiring people here. I love the lecturers and my friends. I love the AIMST family — it's like a second home to me. I have had a wonderful experience here at AIMST, and I'll carry that all with me for the rest of my life.
---
Abdulmoeen Abduljamil Abdulqadir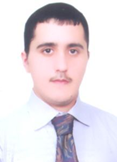 Nationality: Afghanistan
Programme: BSc (Hons) Finance and Management
Enrolled: June 2011 – 2015
Academic achievement, new community and territory had direct influence to change my perception, thoughts and behavior from different perspective toward three different unique individuals in Malaysia.
Nevertheless, processes and curiosity of learning something new never stop me for goal achievement but was challenging and fast through out three years. I wouldn't say AIMST University was horrible experience but from my point of view that's how it should be, frankly speaking University life contributed to improve my soft skills and gave me confidence. Demonstrating abilities to overcome obstacles and challenges successfully which gave me hope that I can do it further beyond in a far better ways.
I'm glad to be AIMST University graduate student.
Thank you.
---
Asiya Sameer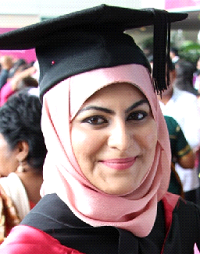 Nationality: Pakistan
Programme: Foundation in Science and MBBS
Enrolled: 2009-2014
It was 8:00am in the morning, I was heading towards student centre and all the new students were wearing white top with black pants whereas I was wearing the opposite which was black top and white pants, it was my first day (Registration day) at AIMST in January 2008.
All the way from Pakistan, in that new environment, I adapted really well with the help of my family, new friends, teachers, international officer and other people of my faculty. Although it was quite hard in the initial months. I sailed through 1 year of foundation smoothly.
In August 2009, I returned to AIMST for bachelors degree, although I chose dentistry when I applied for bachelors degree but was offered the MBBS programme. Even though I was not mentally prepared to do MBBS, I went through the 5 years course with all the hardships and hard work and successfully graduated in October 2014.
Well that was all about academics, the fun part was going around Sungai Petani and Penang of course with the friends, hanging around, trying new food, watching movies, playing games etc etc.
All in all it was a wonderful transition from a teenager to an adult whereby I learnt to be independent and became more knowledgeable, went through ups and downs but learnt to tackle them.
Last but not least I would like to thank my family, my teachers, friends and other faculty members, who were always ready to help whenever I needed them and without whom I wouldn't have made it this far. I would also wish all my friends the very best of luck as they are soon starting their housemanship.
6 years in AIMST, the memories I will always cherish..!
---
Sanirbandha Choudhury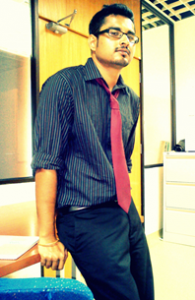 Nationality: Indian
Programme: Ph.D in Biotechnology
Enrolled: 2013-2016
I came to AIMST UNIVERSITY on 9th of August 2013. For the 1 and a half years I have been here it has been a very good experience so far. Set up in an excellent location with a scenic view around and high profile infrastructure, the university gives you a true Malaysian experience.
Being a research student you don't get to have much of a social life, but regardless of the fact people here are truly friendly and as time has gone by, I have started to enjoy my stay here more and more.
AIMST UNIVERSITY with its good research facility, excellent infrastructure, diversity of so many cultures, friendly and helpful lecturers and staff have provided me with a lot of motivation towards my research. I am looking forward to a having a great time here in Malaysia, thanks to AIMST.
---
Samiha Wasim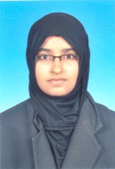 Nationality: Indian
Programme: BSc (Hons) Business & Marketing
Enrolled: 2011-2015
I had a great experience while studying in AIMST University.
When I first came, I was in awe to see the infrastructure of the University. It looks amazing and also the environment is very conducive to conduct lectures. I was given a hostel room. The facilities are complete such as bed, wardrobe, study table and so on. It is very comfortable and I did not face any difficulties in adapting in the hostel. I also had helpful room mates who were not hesitant at all to show the campus to me. My friends are also very nice and cooperative during lectures.
I was exposed to the different cultures like the Malay culture and Chinese culture. There are many types of food in the cafeteria and I used to eat all types of food like Indian, Malay and Chinese.
In short, I had a wonderful time while completing my degree programme in AIMST University.
---
M.A Hanif Barker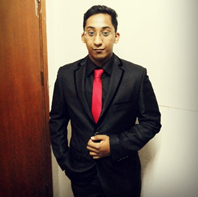 Nationality: Srilankan
Programme: B.Sc Biotechnology (Hons.)
Enrolled: 2015 – 2018
AIMST University is a perfect seat for all round development of students. My experience at AIMST University is both enriching and enjoyable. Alongside my academics, I indulged in various activities like learning new languages and doing sporting activities.
This is my first international experience. I have fallen in love this University already. I have a long journey to go but I know it will be wonderful. Over here International students are less in number but the local students as well as the staff members and the lecturers make us international students feel like we are at home. They are very friendly, cooperative and always willing to help if in need.
I would like to describe my experience at AIMST will be amazing and wonderful.
---
Kalaippiriya Kalaiarasan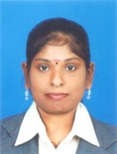 Nationality: Srilankan
Programme: MSc.Management
Enrolled: 2014-2016
The first reason I joined into AIMT University is because of their affordable fee structure. Second one is the campus environment. I have explored the campus numerous times during my BSc, and found that it is easy to navigate due to the building structures having a variety of differences and there being signs everywhere to help out.
The campus is like a beautiful green queen. Everywhere we can see clean green trees and grasses to make our mind relax and peaceful to study, also feels safe too. While walking from class to class I get a nice breeze and never feel like I am alone. It makes the university appealing because I always feel secure in my surroundings.
I also enjoy my course due to the faculty and staff. I also expect to Meeting new people, participating in new activities, and living in different conditions will help me open my mind to think into different aspect or "think out of the box".
Overall AIMST University has all the greatest qualities and is rated one of the highest schools in the country. All the students who attend AIMST University they will love it.
---
Ishrat Nazneen Metee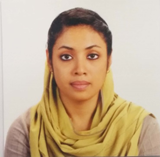 Nationality: Bangladesh
Programme: MSc in Human Anatomy
Graduation Year: 2015-2017
For me AIMST University is the name of a dream that just came true. I always wanted to study abroad, explore new countries, places, environment and many people. Though it is only a month for me being here, still the diversity that AIMST university offers could hardly be found in any other part of the world. I find AIMST as a complete package of well-equipped faculties and departments for study purpose to environmental beauty and extracurricular facilities. In one sentence I would describe it as a nicely regulated educational institution with an eye and mind soothing campus.
---
Md. Gaish Uddin Miron, CSCM™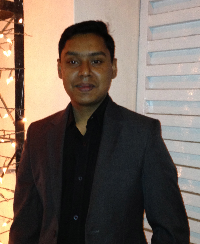 Country: Bangladesh
Programme: BSc. (Hons) Business & Marketing
Graduation Year: 2009
Thrill..deep emotions..profusion of well mixed anxiety and nervousness yet perfect dawning fear. It was a new country, new language, new culture, all together a new experience and yet another new journey awaiting to be embarked. This promised me hope. AIMST, A name that will well stay with me, within me because it was there I learnt of The Life. It was there, I learnt the trick of mankind and its deepest secrecy and it was there I learnt of being an adult rather. It taught me experiences which any book would not have taught me theoretically.
The wonderful bunch of crazy friends, Jaya Catering's food, sleepless nights at hostel, memorable days which imposed the leadership in me through the (Dept. of foreign student affair). Bah.. Memories stay as memories. Memories well engraved in my heart.
AIMST campus was more than just an academic alma-mater, it was indeed home. The secured campus, the green pastures of the field and the cheering of 'footballers-in-the-making' even now thoughts alone brings me down the Buena vista of years with long revived reverie making me smile now.
AIMST was not all about education, it was much more than just that. "Educating tomorrows leader" is the motto and AIMST has stand strong by it- The extra curriculum activities, inter university competitions, cultural programs brought the leadership in us. After all, all work and no play make Jack a dull boy. With assisting lecturers, AIMST was indeed a wholesome family.
Today, it has almost been 3 years since i left AIMST and came back home but the 4 years education has obtained me a degree but the 4 years experiences has obtained me life lessons learnt well.
Saidul Hassan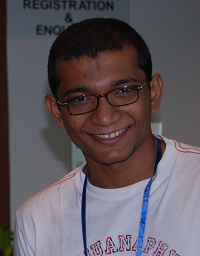 Country: Bangladesh
Programme: BSc. Biotechnology
Graduation Year: 2009
For student willing to study abroad it is always difficult to choose between foreign degrees or, even more, choose which country to get your degree from. Like other Bangladeshi students seeking a foreign degree, I also fascinated studying in the UK or Australia. But then again, financing my education in those countries, especially when you are willing to study science would have been a huge burden to my Dad. So after all my researches I figured that Malaysia would best fill my requirements and fit my dad's pocket as well.
I went to one local student advisory centre put forward my requirements. After listening to me they suggested that AIMST University (back then it was called Asian Institute of Medicine Science and Technology) would be per perfect choice. Since I did not complete my A 'level, AIMST offered my University Foundation course leading to Science (they also have one leading to Business), passing which I get to choose between MBBS, BDS, Pharmacy, Engineering, IT, Materials Technology and last but not the least Biotechnology. My father and I both decided that AIMST is going to be the launch-pad for my career.
AIMST University is one of the biggest private universities in Malaysia. With its state of the art 210 acre campus, wide range of world renowned faculties, multiple highly equipped research labs, excellent accommodation and of course, indoor and outdoor sports facilities, AIMST provide an ideal platform for students to prepare themselves in this highly competitive world. Faculties have been chosen from all around the world and I must admit they are a true inspiration to the students. They are ever so helpful and always encourage the students to develop hands-skills, which is to very important once you start working. I don't think I would have gotten a better array for faculties anywhere else.
As I was also involved with the Student Council and several other clubs and societies I had the honor to work with the Administration of AIMST University. I was so amazed to find out that the management as well as the entire Administration is so dedicated to the welfare of the students and to ensure that student get quality education. The academic calendar for every year is set in such a way that student will not only be studying and prepare for exams, but they also have series of sport and cultural events, like AIMST Merdeka Run, AIMST Amazing Race, Cultural Night, First Beat talent hunt, Sports Fiesta, Carnival and so many other events. This makes campus life ever so happening and never gets boring.
AIMST has not only given me a World-Class graduation, it has literally prepared me to become a leader. Me and my friends from Bangladesh who have studied at AIMST are all working in reputed companies in the country and are all leaders in their own rights. AIMST has made us smart and confident, adaptable to variable situation, generate leadership quality, innovative and creative, able to speak-up your ideas, all of which are necessary traits to excel in life. Everyone may have a degree, but not everyone get success in life. I have never regretted studying in AIMST and it has been every single penny worth and even more.
---
Shoon Lei May

Nationality: Myanmar
Programme: MBBS
Enrolled: 2011-2016
I have joined AIMST University since my foundation programme (after my matriculation in Myanmar) and currently I am in my fourth year of MBBS programme.
Joining this university is my first experience of studying in foreign country. However, due to the facilities such as sport centre, and accommodation provided by AIMST, my experience in staying abroad becomes quite enjoyable.
The international office also helps the international students like us as much as they could in all possible ways such as the visa processing.
For the academic aspect, AIMST provides professional lecturers with experiences who can guide the students well and also facilities such as clinical skills centre, laboratories, Anatomy museum, Anatomy dissection hall where students can practice their practical skills.
Moreover, AIMST MBBS is accepted by WHO which can allow AIMST graduates to practice medicine almost worldwide.
---
Akira Kuwahara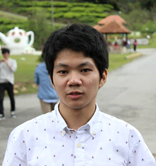 Nationality: Japan
Programme: Foundation in Business
Enrolled: 2014-2015
I'm exchange student from Kanagawa University from Japan and taking Foundation in Business. I have some reasons why I came to AIMST University. First, I'm really interested in South East Asia, because these counties are currently developing. So I wanted to perceive what they are happening. Second, I needed to learn English. In the future, we are going to become more globalized. So, in my point of view I think I should build a unique career to live that time. Therefore, I feel my choice is wonderful to come to AIMST University.
I have experienced many things in AIMST life especially Malaysian festivals such as Hari Raya, Mid-Autumn Festival and Deepavali. AIMST has hosted these celebrations by staff and students for everyone, so I also joined to them. It was really exciting for me. AIMST has good facilities, so I can complete my day plan into AIMST. After class I often go to Sports Complex to exercises with friends. Before exam we go to library to study and search something. So AIMST is always close and kind to students.
Sadly I will have to leave AIMST soon, but I will not forget that I have learnt many things from AIMST and I will tell and recommend my friends to come Malaysia and AIMST University.
I hope Kanagawa University and AIMST University will continue building close relationship.
---
Source: http://www.aimst.edu.my/international-students.php