The AIMST University Music of Hope 4th Chapter – Metamorphosis (2015) Highlight video, Brought to you by One Shot Studio

The loudest applause, congratulation to R.E.D Association, Rotary of Sungai Petani and Leo Club of AIMST University in making this happened!
Music of Hope 4 is an event in raising medical funds for under-privileged patients of all kinds and to bring attention of plights of these patients who have been unheard and unnoticed.
Thank you for your attendance in making a more merit world!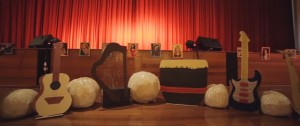 Not to forget on liking our page to stay update with our latest production works.
https://www.facebook.com/oneshotstudio
Source: https://www.youtube.com/watch?v=WCkWgbjGJh8
---
---
Don't forget to browse through our collections of the previous Music Of Hope Events
The First Chapter (2011) :
AIMST Music of Hope Charity Night 2011 and Launching of R.E.D
Aimst University Music of Hope Charity Night 2011 Videos
---