Indian Cultural Society of AIMST UNIVERSITY is organizing this event to unite Indian Students from all universities under one roof to strengthen our knowledge about our origins, culture and also the bond between us. With this launch, the registration will be opened to all the students.
KADARAM(The Return of Chozhas)
DATE :24th -26th January 2014
VENUE :AIMST University
TARGET: Indian Universities Students from all over Malaysia
Eager to know what you guys will be doing during the event? We have specially planned activities throughout your 3 days stay in AIMST University which you will definitely enjoy.
These activities will definitely give you an optimal exposure and insight into the forgotten history of Chozha Dynasty. Be prepared to explore and run your mind into historical adventure that will definitely be one of your unforgettable memories.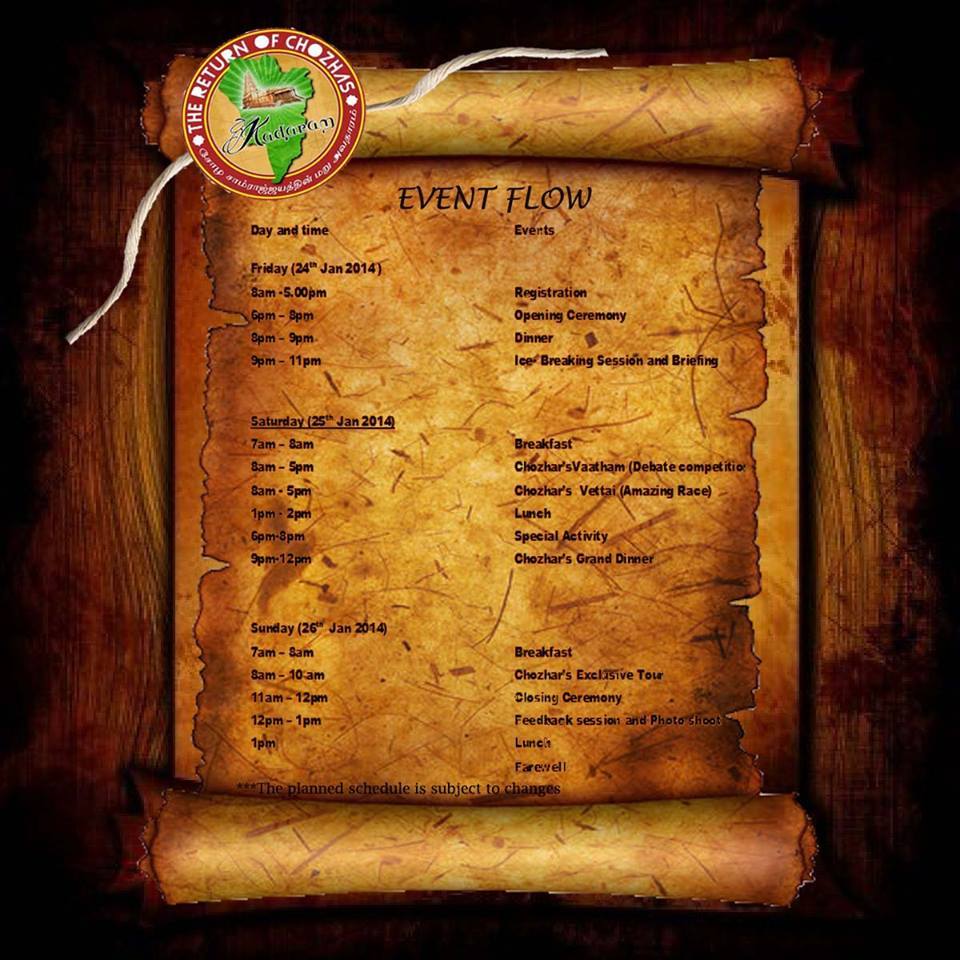 1) Chola Vettai(Amazing Race)
Theme: Indian History & Culture Based
Costume: Sports attire
Participation: Group Participation (4-5 in a group)
Location: Bujang Valley, Merbok,Sungai Petani & Around AIMST University.
The amazing race participants, Are you ready for the race????
Keep your fire burning and here are some early preparatory tips!
Are you a fan of the reality show The Amazing Race?? IF yes, thumbs up!, If no, here are some terminologies that you are expected to know :)
ROUTE INFO : These are clues instructing you where to go next
TASK INFO : These are the details of your task
DETOUR : A choice between two tasks and teams choose one
ROADBLOCK : A task that only one/ 2 team member(s) can do
U-TURN : Is found after a detour. allows one team to force another team u-turn and complete the other task.
YIELD : allows one team to force another team to stop racing for some time (freeze)
****NOTE THAT: Every team has a power card. This power card allows one team to use it on another team for a -U TURN or YIELD. This power card can only be used ONCE throughout the race so use it wisely
2)Chola Vaatham (Debate)
Theme: Indian Cultural and Traditional Based Topic
Costume: Traditional attire
Participation: Group Participation (3 in a group 1 reserve)
Official titles for our Chozhar Vaatham! These three topics will be debated for the first two Preliminary rounds and also the semifinals.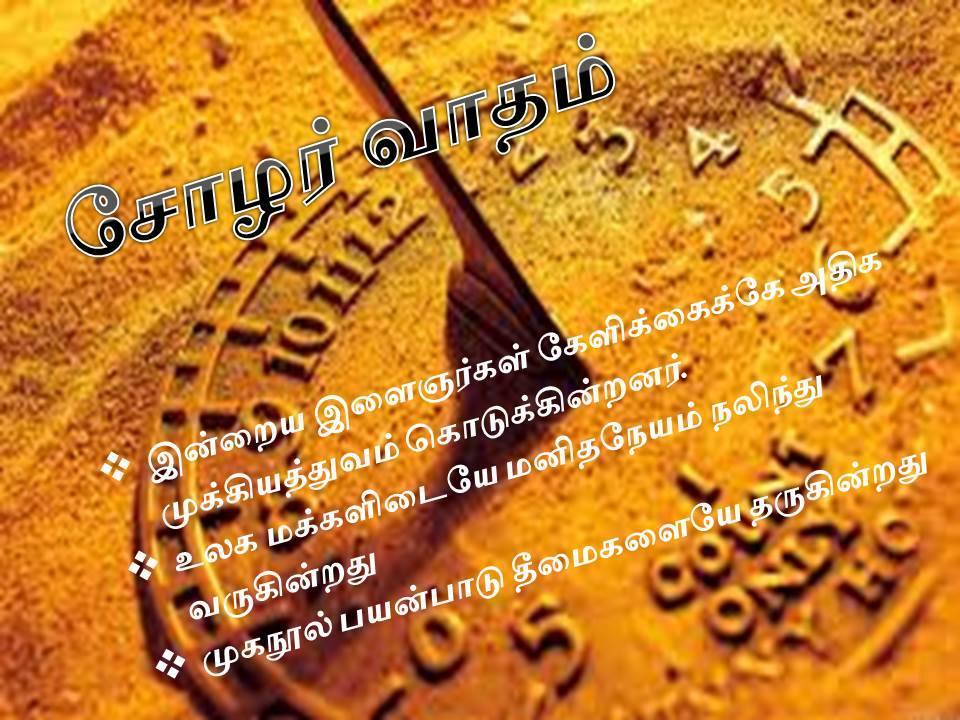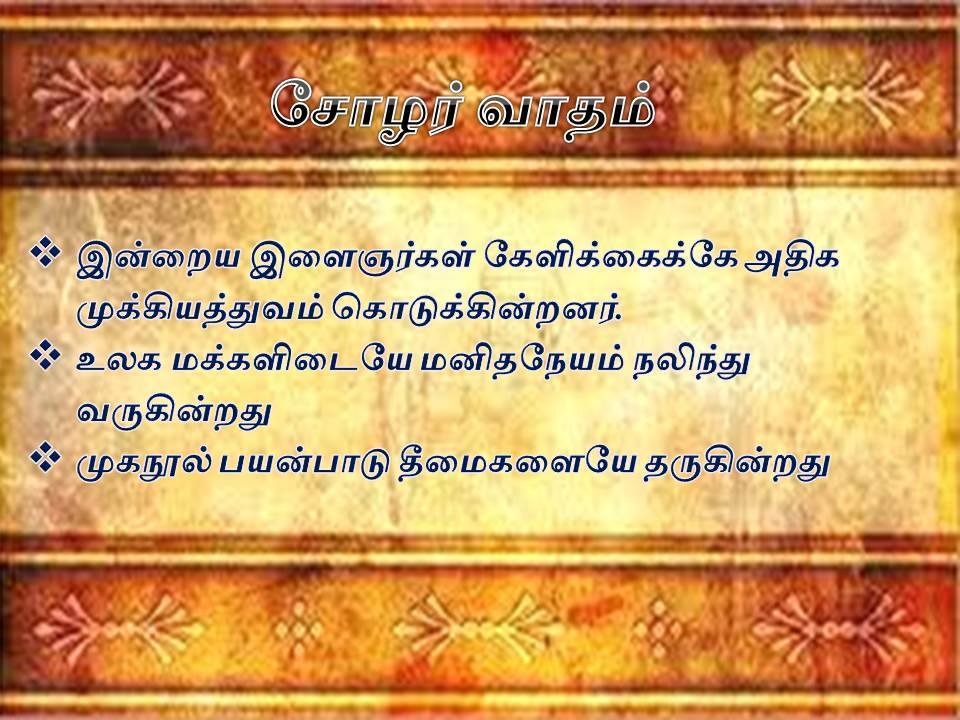 Want to go back in time??Here it is!!!! Our Second teaser of KADARAM!!

Here's our official KADARAM 3rd Teaser.