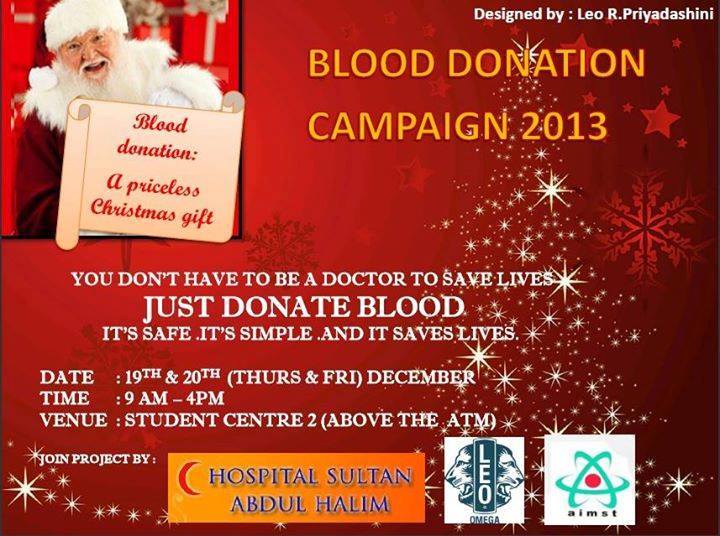 Blood Donation Campaign 2013
You don't have to be a doctor to save lives
Just donate blood
It's Safe. It's Simple, and it Saves lives.
Date:
19th and 20th (Thursday and Friday) December 2013
Time:
9am – 4pm
Venue:
Student Center 2 (Above the ATM)
Join Project by :
Hospital Sultan Abdul Halim
AIMST Omega Leo
AIMST University
We successfully collected 98 bags of blood. Thanks to everyone who supported our event. ROAR!!
Source: Aimst Omega Leo