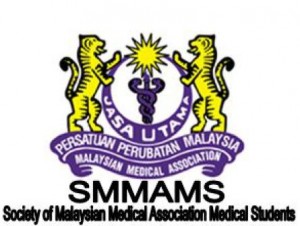 The Malaysian Medical Association is now 50 years old, and it has now included SMMAMS under its umbrella.The Society of MMA Medical Students (SMMAMS) was formed realizing the importance of getting the younger generations involved in our health care system. This noble idea is to nurture brilliant ideas and working towards its implementation to make our healthcare system among the best in the world.
This organization will serve as a platform to unite medical students from around the country and carry out pertinent activities to keep abreast with the medical world. This will prepare them to face the real world once housemanship begins. It is undeniable that the medical profession in our country has laid a competitive ground, thus knowledge and information is a vital weapon. And here, we equip the students with that.
Participation of AIMST started a couple of years ago, and showed good response ever since. However, we should be more aggressive in participating at national level events. The activities will now be more streamlined and we will keep AIMST updated. Please visit this website to keep yourself updated, http://mma-medicalstudents.blogspot.com/
We look forward, to bring AIMST medical students into this horizon and benefit from every part of it.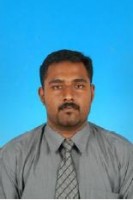 Dr Kishen Raj,
Chairman, Section Concerning House Officers,
Medical Officers and Specialist (SCHOMOS),MMA, Kedah.
(AIMST FOM ALUMNI-MBBS BATCH 3)
The above was Dr.Kishen's write up for the newsletter Vol.2.In 2011 200 plus students of AIMST became members of SMMAMS and apart from Dr.Kishen alumni AIMST, 3 more members including Dr.P.K.Rajesh, Mr.Naavin Kumar (Student Council President) and Mr.Alex Wong from MBBS batch 16 have been included as working committee members on the installation night on September 23 2011 at Alor star which was attended by 42 FOM faculty members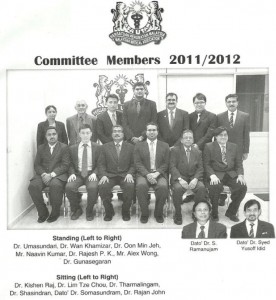 Source: AIMST University Faculty of Medicine Newsletter Volume 3 (March 2011 – Dec 2011)