Reminder From Student Affairs Division 2011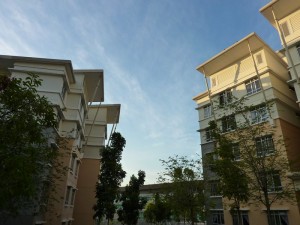 Use of Unauthorized Electrical Appliances in Apartments.
Spot checks have revealed that cooking utensils like heaters and rice cookers are being used without any regard for fire safety.
Wardens and student affairs staff will be confiscating any such utensils without any more warning.
It has also been brought to the university's attention that non-halal meat like pork is also being cooked in certain apartments. This is against the universities act and applicable to all universities. Students can be sacked from the hostel for contravention of such rules.
It is hoped that students who wish to prepare their own food do so within the limit as per aimst hostel regulations. Please consult student affairs as to these limitations and do use the pantry for your extra needs.
Thank-you for your attention in these urgent matters.
By managemet.
Student Affairs Division.
18/10/2011

---
---
---