(Event Photo) https://myaimst.com/2011/02/aimst-megacultural-night-2011/
The 2nd AIMST Megacultural Night is finally here, and our team will be as busy as usual. First started with recruitment of photographers , audiographers and videographers . we finally have 10 people in our group, dividing into respective specialties. Gordon and Vincent will handle the PA system. Kiu and Boo will handle the video and data station from the 2nd floor. While on the ground floor, Yennee and Sindhu will handle the data station ,Kumaran and Vidhya will handle photography, Aarons and Herrick will handle the videography. Each pair will have a labeled walkie talkie , to improve communication between teams.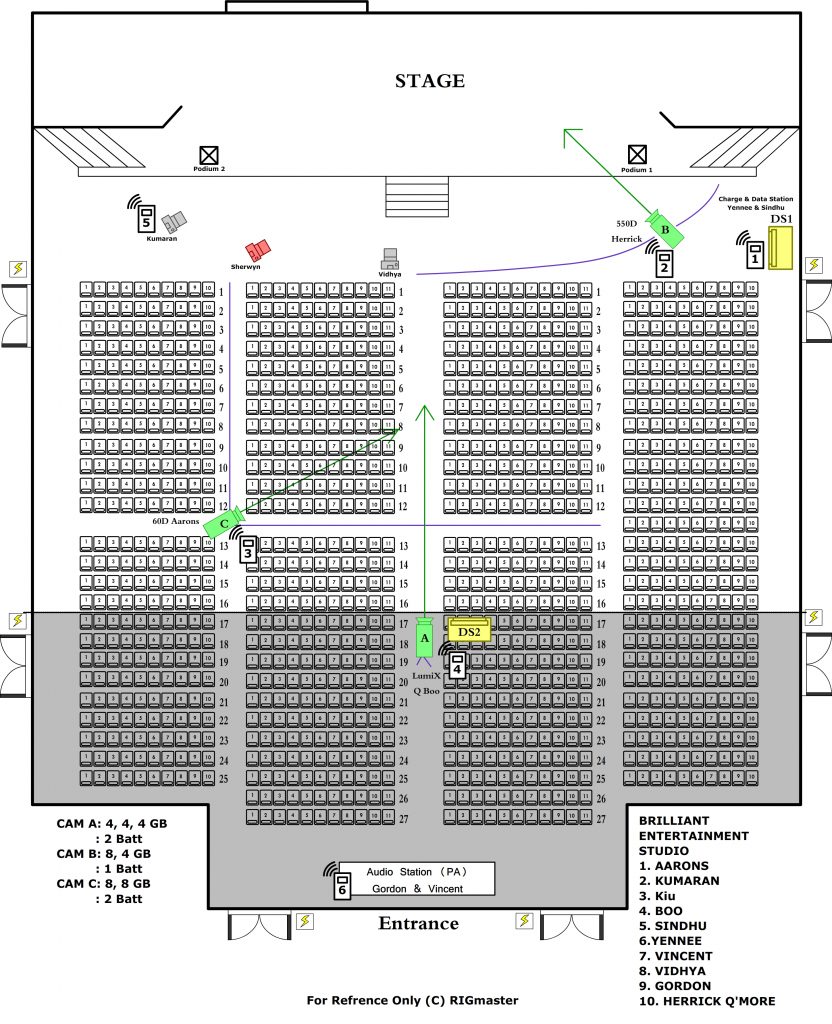 Image: The diagram shows the designated position of each sub-teams with respect to the floor plan of the AIMST Great Hall. Also shown the arrangement of chairs, power points, exits, podium, entrance and nested view of the second floor (grey area), expected coverage by the camera and memory cards/battery each sub-teams had.

---
---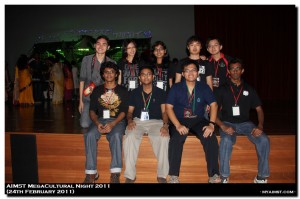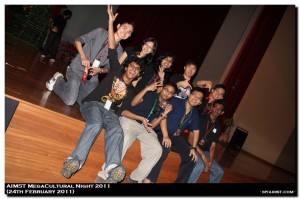 ---