ABA Mixed Team Tournament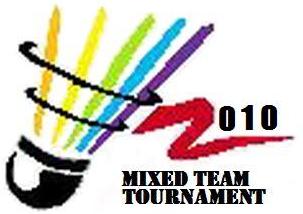 venue: AIMST SPORT COMPLEX
date: 15th – 21st MARCH 2010
* similar as Sudirman Cup
* 5 matches in every round:
~ Men's Singles
~ Men's Doubles
~ Women's Singles
~ Women's Doubles
~ Mixed Doubles

---
---
Rules & Regulations:
* 6-8 players in each team, with minimum 4 (2 men and 2 women players).
* All players of the team should be from same faculty.
* Each player should not play more than 2 events in a single round.
* The umpire shall uphold and enforce the laws of badminton and final decision of the match.
* All sport equipments except shuttlecock should be prepared by players.
* Match and game is a best-of-three format.
* Players are selected by the team itself to play for respective team in every single match.
* Entry fee is RM 50 per team.
* Registration is open until 14th of March.
** Those who are interested, can visit our booth on Monday (8.3.2010) at Cafeteria, OR
contact any of following numbers:
Kent – 017 5260868
Kean Hong – 012 4547289
Alex – 012 3942342
---